Palladium is a precious metal used for catalyst and normally not used for coins. The first country that minted palladium coin was Tonga back in 1967 and since then a few countries pursued this. The only major country that managed to mint a large amount of palladium is Russia, and that is simply because Russia is rich in natural resources. It only stoppped because of the bad economythat cracked up in 1995.
List of palladium coins minted worldwide can be found here:
http://www.rene-finn.de/English/palladiumtabeng.html
And these two are from my collection: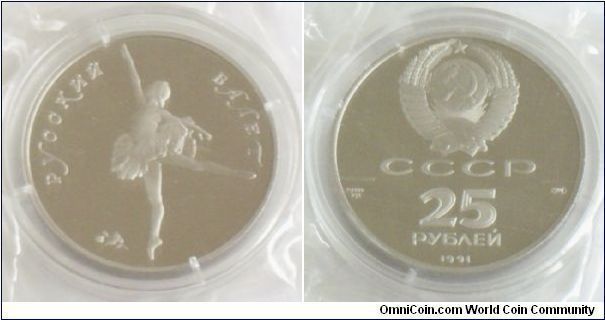 Note, they are both palladium, but one is in proof, the other in unc.