.
1795 Conder Token with Raised Edge Lettering • Wales, Glamorganshire 3a
I bought this Welsh halfpenny token primarily because of its unusual edge lettering which is not incuse, but raised.
This token variety is rated 'Fairly Common.' It's the first I have seen of its type, and the first Conder Token I've seen with raised edge lettering.
Actually, the lettering stands out within a wide groove in its edge.
I've included some photos of its edge lettering.
Estimated grade for this raw token is MS-63 RB.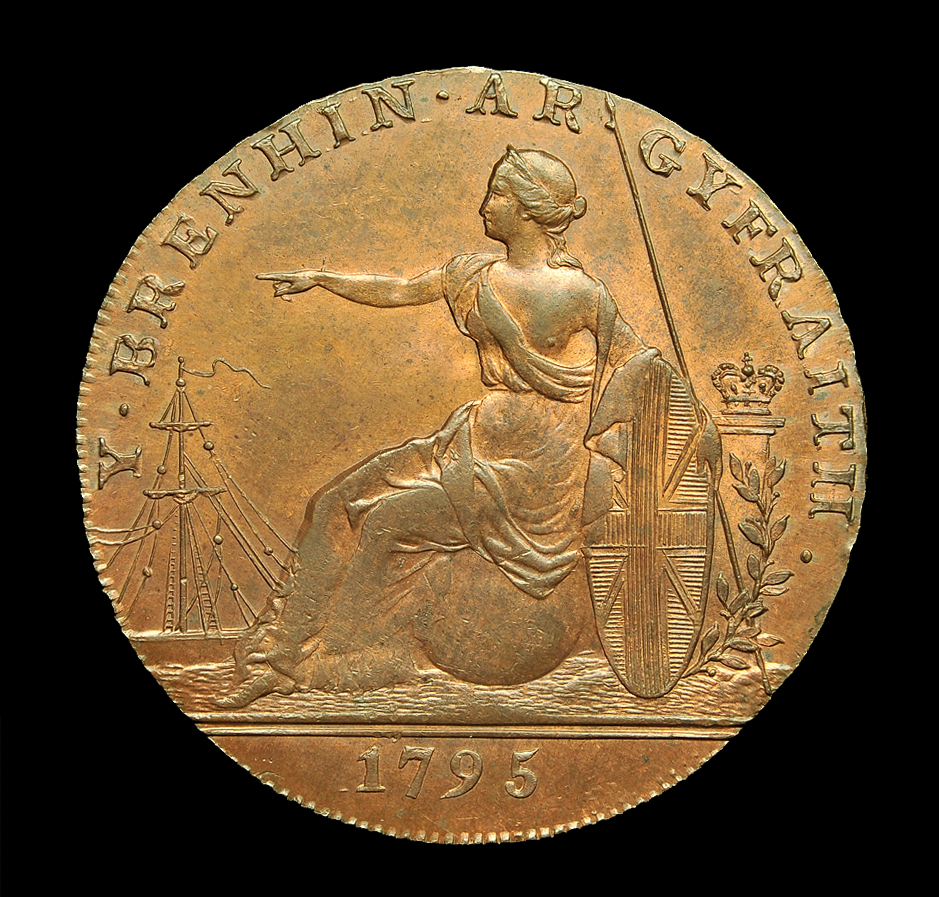 .